The School Orchestra
A small group of advanced musicians, mainly from the middle and upper schools, meets after school on a Tuesday. The group plays in two concerts a year, the Christmas Concert and the Senior Musician's Concert.
The School Orchestra/Senior Wind Band
 Some staff members take part when a pupil cannot fill the particular role. The actual composition of the group depends largely on the number of string players available in any given year! If numbers are low, then it is likely that the Wind Band option will be favoured.
 The Junior Orchestra
The Orchestra is made up of pupils from the lower school, and there is a grade 2 entry requirement. The band plays in the Christmas Concert and the Lower School Concert and rehearses on Monday lunchtime. There is an emphasis on fun, but with clear performance targets in sight. There is no audition.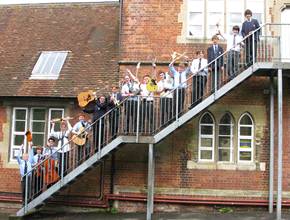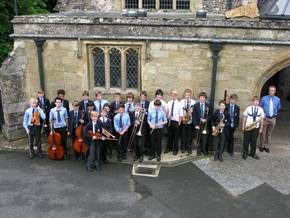 The Jazz Band
The Jazz band is run by Sixth Form pupils and meets on a Thursday lunchtime. They will typically perform at the Christmas and Senior Musicians' Concerts
The hope is that the pupils in the junior groups will realise the point of having instrumental lessons, and will be encouraged to improve and continue into the more advanced groups in due course. The distinctions system is used to reward good attendance and progress. A high level of commitment is expected in all school music groups.