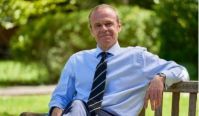 Bishop Wordsworth's School was founded in 1890 by John Wordsworth, Bishop of Salisbury. When he established the school his intention was that it should offer a high quality education to boys within the confines of the Cathedral Close.
Since then the school has grown and there are now over 1000 11-18 year old boys on roll and from September 2020 the Sixth Form became co-educational, but the school has remained true to its founder's traditions by following three basic aims:
To encourage all our pupils to develop their potential to the full by setting themselves the highest standards of excellence and achievement;
To develop in all our pupils the integrity and the means to face confidently the challenges of a fast changing world;
To inspire all our pupils to lead happy, purposeful and responsible lives.
Boys take an 11+ selection test for admission to Bishop's. Academic standards are very high and are duly recognized as such by OfSTED, DfE and the media, but excellence permeates all other areas of school life. School Sport is exceptionally strong, and the traditions in Music and Performing Arts are impressive. The school is characterised by a culture of challenging boys to do their best while, at the same time, offering them the support that they need to do really well. Older boys are asked to take leadership responsibilities and operate as role models and mentors for those in lower years. We place great importance on delivering an all round education for all of our boys.
Bishop's enjoys an incomparable environment in the shadow of the highest cathedral spire in England, and many major school events take place in the Cathedral during the school year. Facilities for learning and teaching are already excellent, and further development of the school site continues.
My hope is that this website gives you a feeling for what life in school is really like, but ultimately there is no substitute for a visit to the school during the working day and a tour guided by Bishop's boys. I look forward to welcoming you should you choose to visit.
Stuart Smallwood